RECOVER: Researching COVID to Enhance Recovery
The National Institutes of Health (NIH) created the RECOVER Initiative to learn about the long-term effects of COVID.
Whether or not you have had COVID, you may be able to participate in RECOVER research.
Find and join a RECOVER study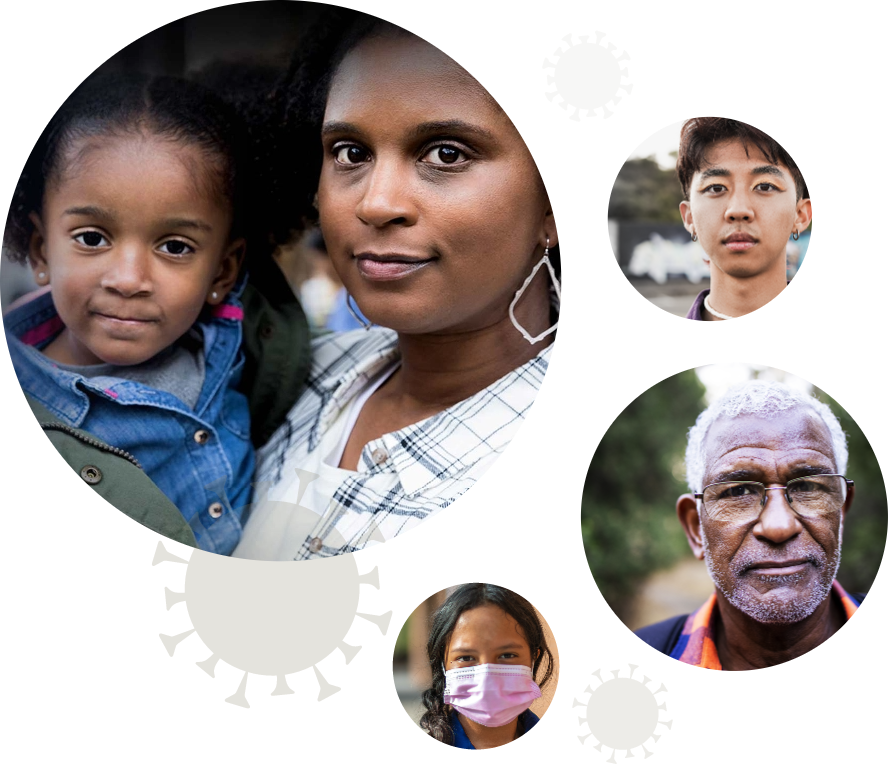 The goal of RECOVER is to rapidly improve our understanding of and ability to predict, treat, and prevent PASC (post-acute sequelae of SARS-CoV-2), including Long COVID.
Get more information about Long COVID.
People are joining the
search

for

answers.

Thousands of children and adults - including pregnant people - have joined RECOVER studies. People with and without COVID can help us learn why and how Long COVID affects some people and not others. With your help, we can learn about the long-term impact of COVID on many different people.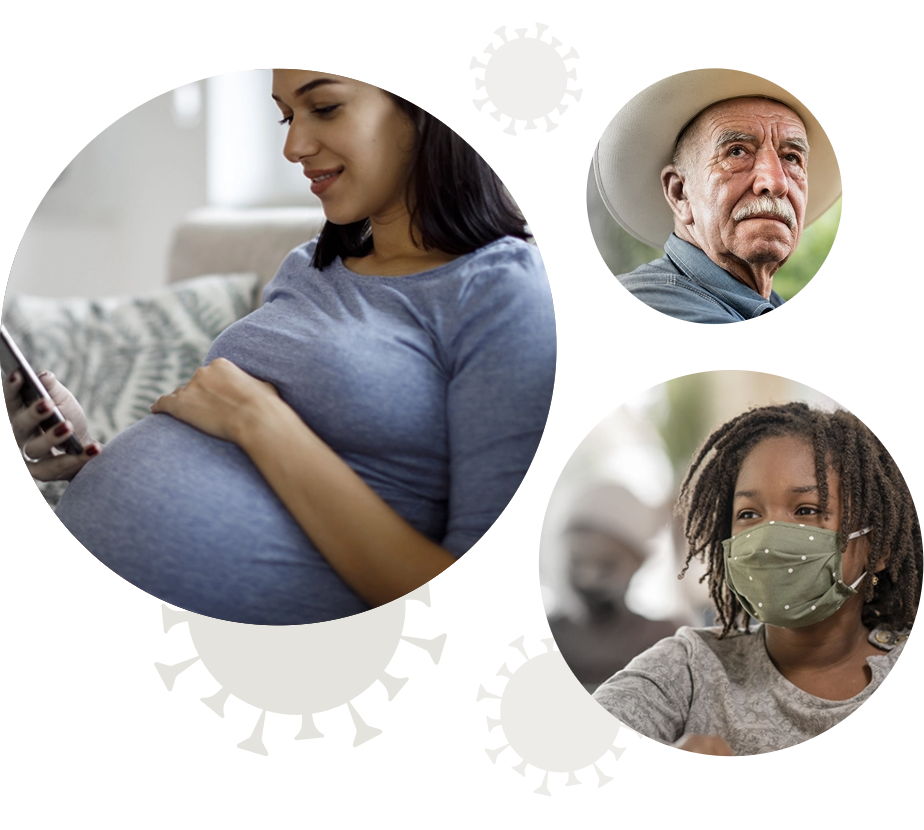 RECOVER Enrollment Summary
Active Enrollment in RECOVER Observational Studies
Last updated: March 13, 2023
Goal: 15,039
11,840
Adult Enrollment
(non-Pregnant)
Goal: 2,451
1,525
Pregnant Adult Enrollment
Goal: 8,500
3,075
Pediatric Enrollment
New!

RECOVER Publications: Sharing Science to Find Answers

RECOVER researchers and clinicians have published and are preparing dozens of manuscripts. See the Publications page for the current list.
We're learning by
listening to people

like you.

To understand Long COVID, we need to hear from people who've experienced it and people who had COVID and recovered quickly. You can help us learn about the long-term effects of COVID — so we can find ways to prevent and treat them.

Learn how patients, caregivers, and community members can can participate in RECOVER
We're learning by including
diverse perspectives.
Including people of all races and ethnicities, genders, ages, and locations in our research helps us understand how Long COVID affects everyone and gives us insight into who may benefit from different approaches to treating Long COVID. RECOVER is searching for answers to help everyone affected by the long-term effects of COVID.
Learn more about how RECOVER partners with patients and communities across the US
Millions of people have had COVID-19 — and in many ways, people of color have been hit hardest.
Studies show that some groups and communities are more likely to go to the hospital for health issues related to COVID-19. This is because people don't have equal access to health care and information about COVID. And some people live or work in places where they are more likely to catch COVID-19.
American Indian or Alaska Native
times more likely to go to the hospital
Black or African American
times more likely to go to the hospital
Hispanic or Latino
times more likely to go to the hospital
Asian
times more likely to go to the hospital
Source:
Centers for Disease Control and Prevention
We learn more when we
work together.
We learn more when we
work together.
Teamwork is at the heart of RECOVER. Researchers, health care professionals, and organizations across the country are working together to find answers and treatments that help those with Long COVID. The task of predicting, treating, and preventing Long COVID requires people from many different disciplines working together because the mystery of Long COVID crosses over many different areas of medicine and biology.
More than
500 million
people around the world have had COVID. It's possible that millions of them could have long-term health effects.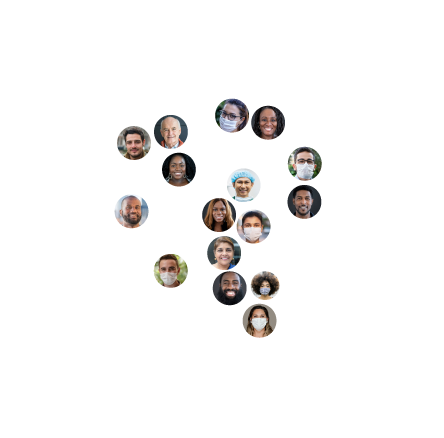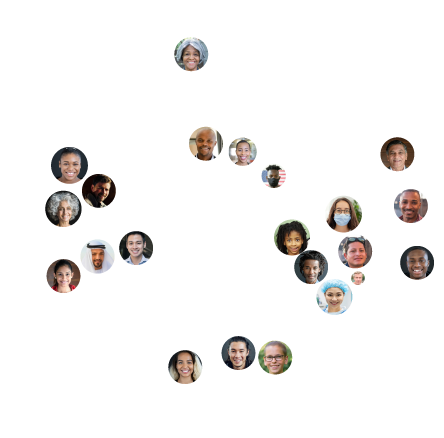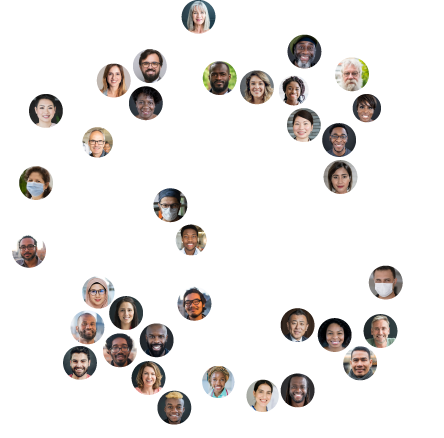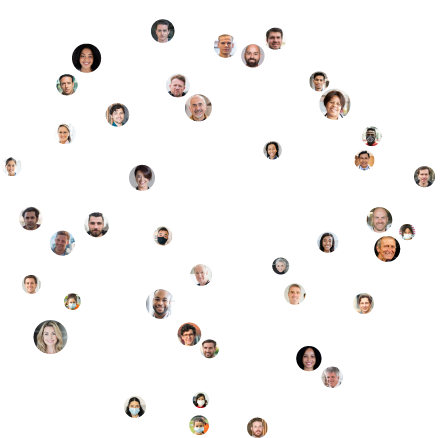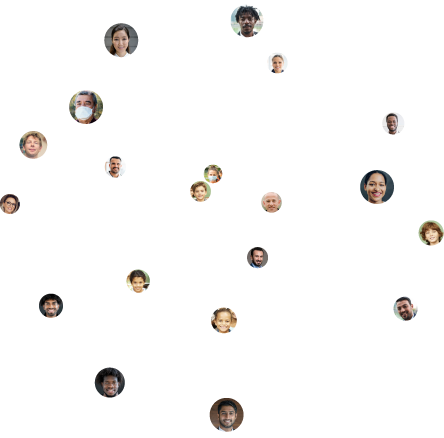 RECOVER News and Events
Learn about our latest research, upcoming events, and more.
RECOVER study provides scientists with deeper insight into Long COVID
Initial findings from a RECOVER study of nearly 10,000 Americans, many of whom had COVID-19, have uncovered new details about Long COVID. Researchers found in the study, published in JAMA, that certain Long COVID symptoms occurred together, and defined four symptom patterns or clusters that have a range of impacts on patient health. The research team also found that Long COVID was more common and severe in study participants infected before the 2021 Omicron variant.

recoverCOVID.org
Obstructive sleep apnea associated with increased risks for long COVID
Among people who have had COVID-19, adults with obstructive sleep apnea were more likely to experience long-term symptoms suggestive of long COVID than those without the sleep disorder, according to a large study supported by the National Institutes of Health (NIH). In fact, multiple analyses of electronic health records (EHR) uncovered adults with sleep apnea may have up to a 75% higher risk of developing long COVID. The findings are published in the journal SLEEP. Read the full news release.

recoverCOVID.org
NIH Director's blog: What Clinical Research Comes Next for Helping People with Long COVID
People who are living with Long COVID experience disabling symptoms with significant physical, emotional, and financial consequences. The NIH has been engaging with and listening to people living with Long COVID even before the start of the RECOVER Initiative. With the launch of RECOVER, patients and those with affected family or community members have joined researchers, clinicians, and experts in their efforts to unlock the mysteries of Long COVID. All have come together to understand what causes the condition, identify who is most at risk, and determine how to prevent and treat it. Read the full update from Gary Gibbons, M.D., Walter J. Koroshetz, M.D., and Hugh Auchincloss, M.D. at the NIH Director's Blog.

NIH.gov
February 16, 2023
Publication

NIH.gov
Explore COVID-19 Resources
Find COVID-19 research information and resources.